What is straights between bends of CNC mandrel tube bender?
If your part requires multiple elbows, then we will need a minimum straight length between the two elbows. This is also called the clamp length. Using our tool list, you can see the minimum clamp length of any size tube and the related centerline radius bending mold from our inventory tools.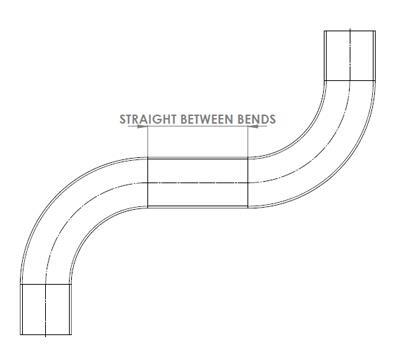 Business Agency Cooperation
Address:

Donglai Industrial Park, Nanfeng Town, Zhangjiagang City, Jiangsu, China.